Wix, a website building platform, has recently launched its annual SEO battle! The Wix SEO competition involves two agencies going head to head to see who can rank the highest for the search term "Wix SEO". The Wix SEO Lovers must use a website built with a Wix template, whilst the Wix SEO Haters can use whichever platform they prefer. Both agencies must use white hat SEO tactics and follow Google's search guidelines.
The competition lasts six months (from 26th June – 19th December) and will be judged by Lukasz Zelezny, a respected SEO keynote speaker, author and marketing influencer. The winner will receive an impressive $25,000 and the loser still bags a cool $10,000.
Following our interview with the Wix SEO Lovers, we're excited to introduce and have a chat with the Haters. Read on below to find out who they are, their strategy for the competition and what they'd do with the prize money!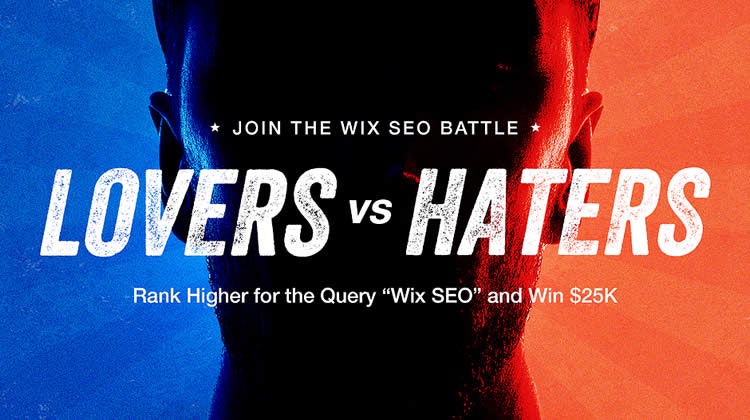 Introducing the 'Haters'
This year's Wix SEO Haters are Liquid, a leading digital agency based in Lehigh Valley, Pennsylvania. With over 20 years' experience, the company has a unique knowledge of digital, combining extensive technical expertise, with strategic thinking, cutting edge technology and professional execution.
What made you participate in the Wix SEO competition?
When we're not providing our services to clients, we're continuing to learn and stay on top of trends by following and reading top digital publications. One publication that we often read, Search Engine Journal, was promoting the competition. The competition sounded fun and unique so we just kind of threw our hat into it, not really expecting we'd be picked. However, months later we received an email saying we had been chosen as a finalist. After a phone interview with Wix and the judge, we were chosen as one of the competitors.
As the Wix SEO Hater, you aren't allowed to use a Wix site. What are you using instead?
We are using a homegrown platform that our developer named "Frontend Magic". It is written in NodeJS.
Do you think you will gain advantage over using the platform you mentioned above?
Yes, definitely. Our platform is much faster, cleaner, structured, and optimised. It generates static files which serve quicker and re-usable components that can be leveraged on other sites. The platform requires previous knowledge of HTML/CSS and Structured Data.
How confident are you about winning?
I'm very confident in our ability to win! We have a great team of very knowledgeable and creative marketers and developers. The biggest hurdle I see is how well connected within the digital space our competitor is. But, from a technical and content creation standpoint, I think we're far exceeding them.
Which SEO tools are you using for the competition?
Google Search Console, Google Analytics, and SEM Rush.
How is the SEO strategy going so far?
It's going great! We're in the lead currently and continuing to gain separation. Initially, they saw a boost based upon some of the link equity their agency previously had built up but our content creation and link building efforts have helped immensely. We still have a lot more planned too, so we're excited to see how well our tactics work. Naturally, SEO is more of a marathon than a sprint; I'm sure we will add to the strategy and make adjustments if need be.
What would you do with the 25k?
Liquid has always invested in our people and the tools and resources that they need to support our clients. We continue to evolve what we offer and have the expertise and experience needed to work with a variety of tools and platforms based on clients' needs. The $25k will be largely dedicated to this investment – as well as celebrating our win!