Update Your Google My Business Listing
Claiming and optimising your Google My Business listing is an incredibly important (but relatively easy) task. Your GMB listing is a simple way to be seen within a local search and will promote your business within Google search and Google Maps.

You should make sure your Google My Business listing is complete and actively managed. Your 'knowledge panel' should include all the information people will be looking for, such as your opening times, business address, phone number and services / product categories. You can also add images, upload videos, promote events and offers and respond to Google My Business reviews.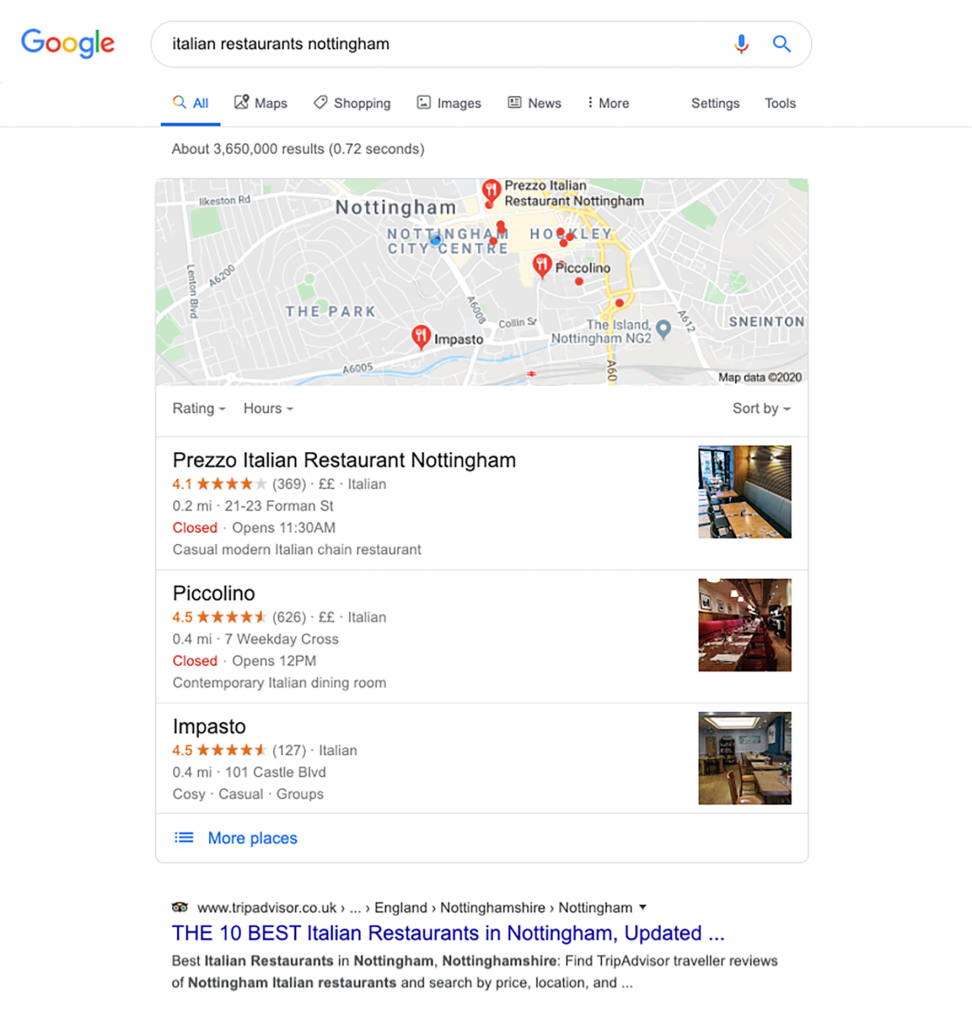 Submit Your Business to Directory Websites
Directory websites – both local and industry sites – are a great way to promote your business online and form an important part of your marketing strategy, particularly when it comes to local citations (any online mention of the name, address and phone number of your business).
In order for Google to take notice, and your business to receive the SEO boost, you should submit exactly the same information to every single directory. This information is referred to as NAP (Name, Address and Phone Number) and it is vital for businesses looking to rank well in local organic search results.
Encourage Customer Reviews
Customer reviews are a vital part of your online presence. They add credibility and will help to build your customers' trust. In addition, Google is increasingly using reviews as a ranking factor, particularly for local search.
There are a number of ways to encourage reviews, including via an email campaign, pop-up form, or simply asking in person or over on the phone. However you do it, creating a process that makes it part of your 'business as usual' approach, rather than an add-on or separate task, will be a more successful strategy. It's also important to remember to respond to reviews, particularly any negative ones you may receive.
You can maximise the benefit of each review by using it for further content. For example, you can add testimonials to your website and use them in sales collateral.