Last week, we headed down to London to attend the inaugural Pro Landscaper Business Awards. Organised by Eljays44, the team behind FutureScape and Pro Landscaper magazine, the awards recognised the fantastic work carried out within the landscaping industry.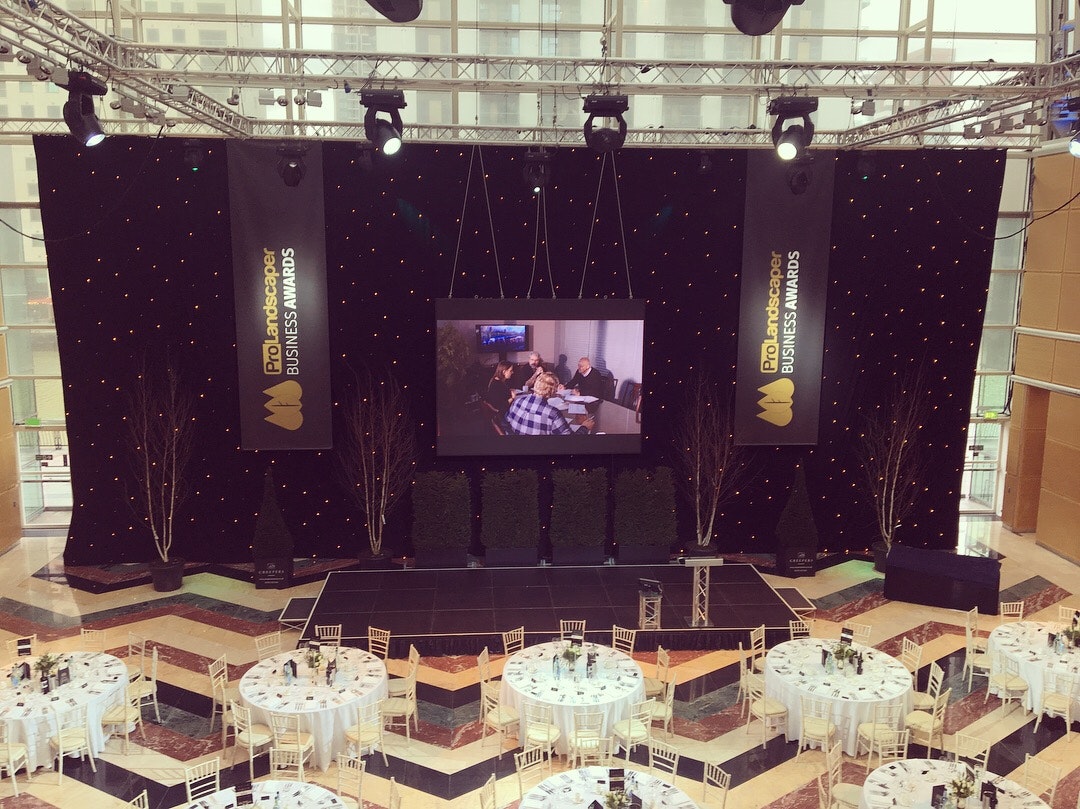 Hosted by journalist and presenter Declan Curry, the awards were held at the stunning East Wintergarden venue in Canary Wharf.
A proud sponsor & nominee
Adtrak were a proud sponsor of the awards, supporting the Supplier category. With a great selection of nominees, who we had the pleasure of sharing a table with for the afternoon, Green-tech were announced as the triumphant winners! We'd like to again congratulate Green-tech on their award, as well as those shortlisted within the Supplier category – Bourne Amenity, James Coles Nurseries and GreenBlue Urban.
We were also delighted to be up for an award ourselves! Nominated within the Industry Partnership category, we were recognised for the excellent work we do with our clients from the landscaping sector. As BALI's official digital partner, and a close associate of Eljays44, we have enjoyed meeting and working with a number of landscaping businesses over the past 18 months.
We have helped these businesses improve their online presence, reach and engage with their target audience, and generate more leads as a result. In fact, on average, our landscaping clients enjoy an amazing 180% increase in sales leads following the implementation of our services. This is no small feat and a stat we are particularly proud of.
Although we unfortunately didn't win the award, we did come in second place – so still a great result for us all at Adtrak!
We thoroughly enjoyed our day at the Pro Landscaper Business Awards. It was a great event and we are all really looking forward to future events with both BALI and Eljays44 throughout the rest of the year.
We'd like to congratulate all of the winners and nominees and thank Eljays44 and East Wintergarden for their amazing hospitality.