Last night, the first ever Nottingham Restaurant & Bar Awards took place and were a much-celebrated success.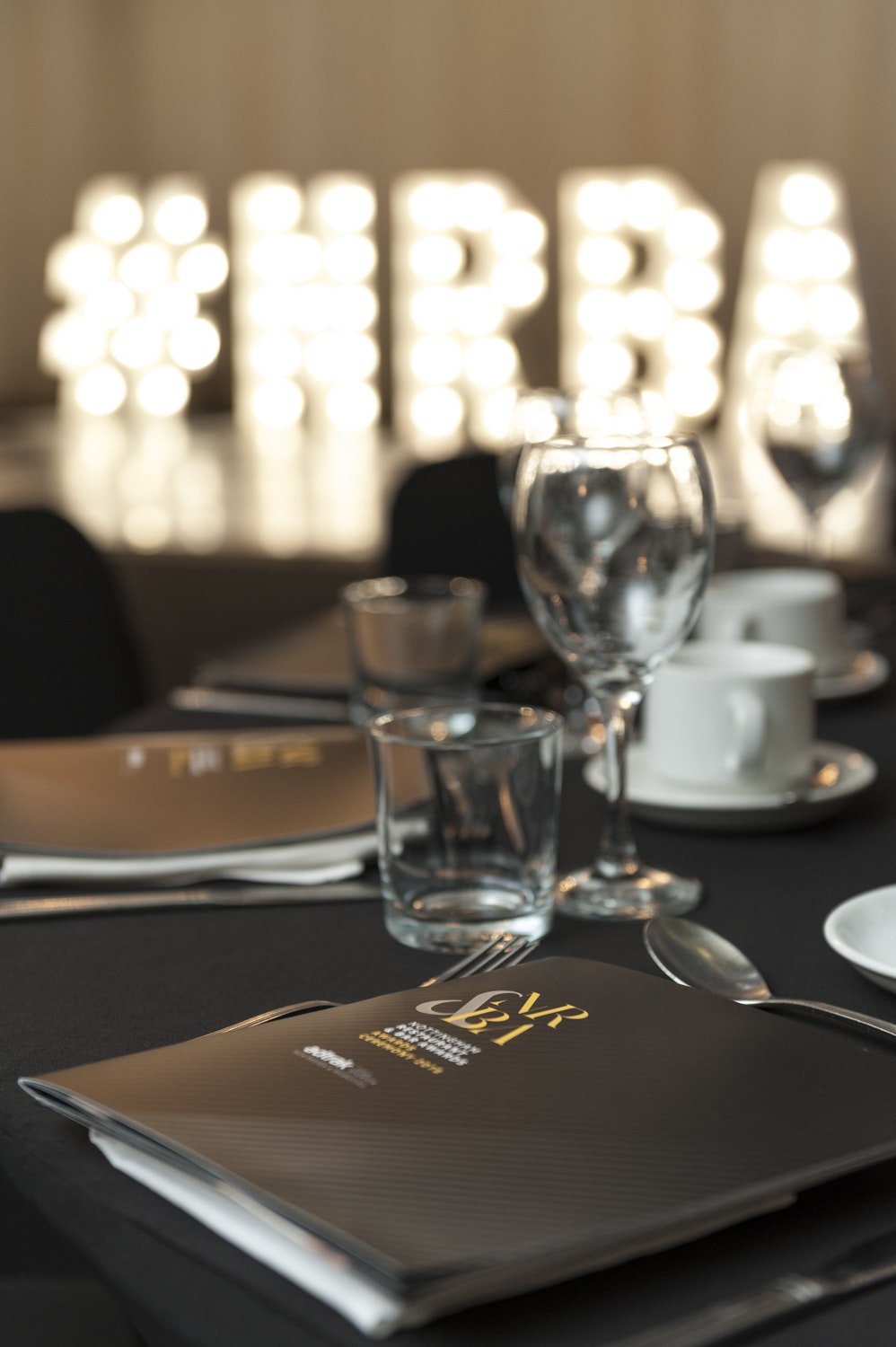 Held at Colwick Hall, the glamorous ceremony was hosted by TV personality Mark Durden-Smith and welcomed an impressive 350 guests, including the award sponsors and the cream of the restaurant and hospitality industry crop.
As title sponsors, we have worked tirelessly for over a year to support the Nottingham Restaurant & Bar Awards. We developed the brand, created the website and did the social marketing – just to name a few! You can read more about our collaboration with the NR&BA here.
Chris Robinson, the Managing Director here at Adtrak, said:
"Adtrak are the perfect fit for headline sponsors. Our skills and expertise lie in digital marketing, so we've been able to create, and will continue to build, the digital marketing platforms and exposure that will ensure our restaurants, bars and pubs reach ever-widening audiences. It's a pleasure to be involved in sponsoring these awards and, more importantly, supporting the local economy through this initiative."
The Winners
Best New Restaurant
Winner: Sexy Mama Loves Spaghetti
Runners up: Bar Iberico, Cod's Scallops (Carrington), Cuzina, Gusto, Masala Junction
Best New Pub, Bar or Gastro Pub
Winner: The Railway at Lowdham
Runners up: Be At One, The Brewhouse & Kitchen, The Gedling Inn & Kitchen, The Herbert Kilpin, Tier
Best Restaurant Chain
Winner: Wagamama
Runners up: Le Bistrot Pierre, Browns Brasserie & Bar, Turtle Bay
Best Design
Winner:  Bar Iberico
Runners up: George's Great British Kitchen, Hockley Arts Club, Zaap
Best Gastro Pub
Winner:- The Ruddington Arms
Runners up: Larwood & Voce, The Lord Nelson, The Old Volunteer Caythorpe, The White Horse Ruddington
Best Young Talent, Front of House
Winner: Daiva Steponaviciute – La Rock, Sandiacre
Finalists: Guy Jamson – Langar Hall, Hannah Lees, Perkins Bar & Bistrot, Joseph Peck – World Service
Best Cocktail
Winner: World Service- Pina Kol-Lided
Finalists: Alchemilla – The Hunger of Pines, Last Chance Saloon – Fleur de Lis, Tom Browns – Mary's Berry
Best Bar or Pub
Winner: Hockley Arts Club
Runners up: Revolucion de Cuba, The Boilermaker, Junkyard
Best Independent City Restaurant
Winner: Iberico World Tapas
Runners up: Annie's Burger Shack, Baresca, Bar Iberico
Best Independent Out of Town Restaurant
Winner: Tom Browns
Runners up: Escabeche, Langar Hall, Masala Junction
Best Front of House Restaurant Team
Winner: MemSaab
Runners up: Bar Iberico, Tom Browns, World Service
Best Young Talent, Back of House
Winner: Callum Dovey, Iberico World Tapas
Finalists: Nino Alvarez – Iberico World Tapas, Thomas Brown – Escabeche, Kailam Arrowsmith – The Old Volunteer
Critics' Choice
Winner: Sat Bains
Finalists: John Molnar of Cod's Scallops & Moleface Pub Co., Tim Hart of Hart's (& Hambleton Hall), Langar Hall
Nottingham Restaurant of the Year
Winner: Bar Iberico
Runners up: Le Bistrot Pierre, Langar Hall, MemSaab