The work we do here at Adtrak speaks for itself, but the people who do the work can also speak and we'd like you to meet them.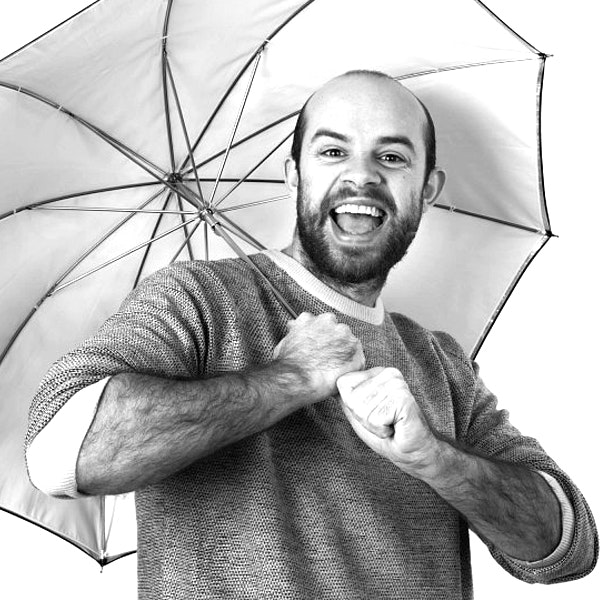 For the second instalment of our staff profile series, we're featuring the Assistant Head of Internet Marketing and The Tallest Man in SEO, George Musson. He helps make our biggest department tick, and he's here to tell you a bit about what he does.
What are some of the tasks you have to complete on a daily basis?
As a proud member of the Internet Marketing department, one of my main priorities is to ensure that our client's Search Engine Optimisation is at its best. So, a lot of my day is spent checking the performance of my clients: analysing their analytics, rankings, link profile and everything SEO – all with the goal of improving their online presence.
On top of this, I also spend time:
Communicating with clients

– Face to face, by email and over the phone, I share the work that we do for them and also get their feedback and additional ideas for their business and how we can use our services to help them.

Team support –

I try to keep myself available to help members of the team when they have questions or want an opinion on something they are working on. A lot of days are spent having quick discussions with people throughout the day to discuss work, ideas and solve problems.

Project management

– We use a CRM system to keep up to date with all the work going on within the company, so I have to keep one eye on the work coming into our department, as well as tasks set to others.

Ping pong

– I always try to keep my calendar free around lunch to improve my ping pong skills.
What about more regular, monthly tasks?
As well as regularly meeting with and supporting my team, I currently look after a few clients who have our Marketing Packages product at Adtrak. This service is for our premium clients and it brings a number of monthly regular tasks, including:
Strategy

– Research and create tasks for the client every month, with the focus to meet the goals that we set out with them annually.

Team working

– Hold monthly internal team meetings with the dedicated team of specialists. This means I get to brainstorm ideas with designers, copywriters and other marketers every month, which help contribute to the client's strategy.

Reporting –

We always focus on the data and ensure we spend the time to analyse what we are doing and see how we are making a difference. Regular reports are shared with the clients and presented to them with insight into their ongoing performance.
I've also been lucky enough to project manage one of Adtrak's most high profile ventures in recent years – The Nottingham Restaurant & Bar awards.
How has your role changed since becoming Assistant Head of Internet Marketing?
I've mainly committed more time to focusing on how we operate as a department. As one of the biggest in the company, our department covers a range of services (SEO, CRO, email marketing, social, video marketing and more) and we need to constantly adapt with everything happening in the industry and company.
One of my other aims is to work closely with other department managers to ensure that our cross-department services, such as Marketing Packages & Content Marketing are working well with everyone across the company.
I also cover for the Head of Internet Marketing with the administrative side when he's not in the office, and those are some big boots to fill.
What is most challenging about your role?
Part of being a manager is that you lose time that could be spent staying on top of everything going on within the industry. The Internet Marketing management team are focused on developing the people in their teams and their learning, so we often don't spend the time doing it for ourselves. Luckily, the department is full of bright people who are always pushing themselves with new ideas to improve their clients' performance. It is very difficult to keep up with them but we encourage a culture of sharing, so thankfully they get to teach me more than I teach them nowadays!
What is most rewarding?
We judge our own performance on how well our clients perform, so it's always great to see and hear that clients are improving and growing as a business. And it doesn't matter how long you have been in the SEO industry, whenever you get a backlink from a high authority website, you ring that imaginary backlink bell and celebrate with your team.
Who is your favourite / least favourite Internet Marketer?
My favourite and least favourite IMer is the same person: Ashley Elton.

He is my least favourite because he makes me look bad for being such a great manager, and favourite because he is my IM hero.
Since the first week I joined Adtrak, over 6 years ago, Ashley would always drop anything he was doing to help me when I needed it. And even now, as busy as he is, he is still there for me and everyone else in the department and has exactly the same mentality. It's something that I try to emulate and I know others in the department do, too.
Ashley, when you read this, come and give me a cuddle.
What would be your perfect weekend?
Most of the time, I believe it doesn't matter what you do, it's who you are with. So I like to be surrounded by family and friends… as well as lots of food. And drink. And sport. In the sun…