The work we do here at Adtrak speaks for itself, but the people who do the work can also speak and we'd like you to meet them.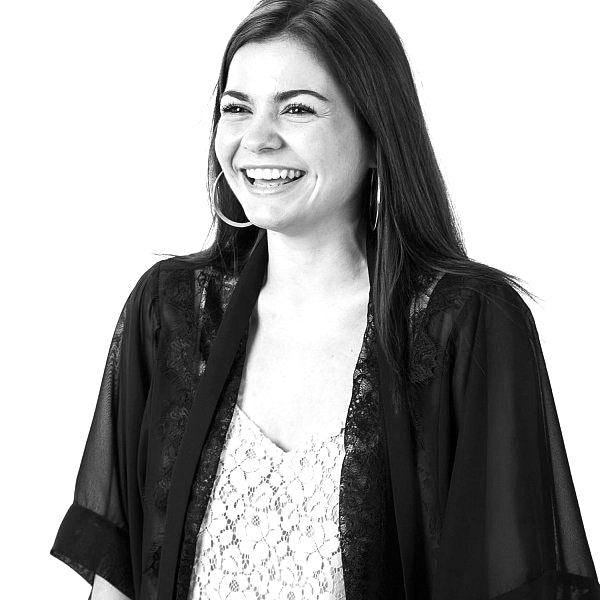 As such, we'd like to introduce our new series of staff profiles! We will regularly select a member of the Adtrak team and then find out a bit more about them, including what their job involves and what their normal day looks like.
The first person to take part in our staff profiles feature is Fiona Spice, our Head of Copywriting.
What do you do on a daily basis?
On a daily basis, I feel like I'm constantly writing loads of post-it note reminders and to-do lists! My tasks include:
My own client work, which includes monthly articles, content marketing and work within marketing packages.
Keeping on top of the work coming through the department and assigning it to the team.
Liaising with different departments and account managers on existing and upcoming work – some pieces are more straightforward than others, so the amount of liasing can vary!
Organising workloads – both my own and each of our copywriters'.
Dealing with any issues/queries that may arise.
What are your usual tasks?
My regular weekly and monthly tasks include:
Requesting keywords for web copy and assigning this work between the team of copywriters. The keywords help us to write copy that is more relevant to the purpose and the audience.
Requesting keywords for BAPs (this stands for Blogs and Additional Pages, not Bits And Pieces and includes work such as location pages and additional pages) and then assigning this work out to the team.
Attending monthly marketing package meetings and stand-ups (these are meetings that take place at our glass table – there are stools, too, so you don't actually have to stand up!)
Carrying out 1:1s with my team.
Attending manager meetings.
You became the Head of Copywriting in October 2017. How has this changed your role?
Since I moved to Head of Copy, my team has certainly grown! I have trained four new starters and I am the first point of contact for upcoming pieces of work and any issues or queries from both the department and the company itself.
I now have more involvement with the revenue and costing side of things and generally have a much greater level of responsibility. I also organised the Copywriting department's Christmas lunch – which, of course, I took incredibly seriously!
What is the most challenging part of your role?
The most challenging part of my role can be dealing with an influx of work. As the business grows, more work comes in, and it's then my job to distribute it amongst the team (including myself).
What is the most rewarding part of your role?
The most rewarding parts of my role are finding out that a piece of work a member of the department has completed is performing really well. It's also really lovely to hear that a client or account manager has given some great feedback on a member of the department's work or contribution in a meeting.
What would be your perfect weekend?
My idea of the perfect weekend would be to go for a nice brunch, then head into London for some cocktails and to watch a musical. I'd then have a chilled day on Sunday, maybe go to the cinema and do some yoga, and end it with a cheeky Domino's before Monday rolls round again!