With summer finally on its way, we thought we'd take a look back at some of the fantastic work Adtrak have produced for the landscaping sector over the past few months. As the digital partner of BALI (the British Association of Landscaping Industries) we have enjoyed working with a number of their members, helping them to create a strong digital presence and generate more leads online.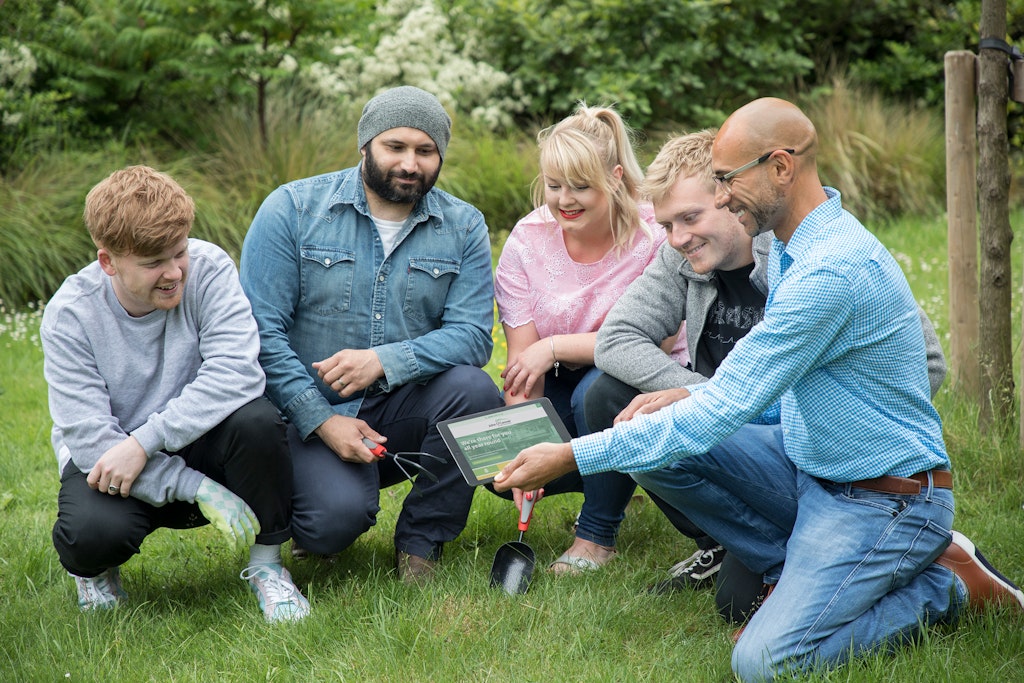 John O'Conner
John O'Conner are one of the country's most reputable landscaping contractors, and their brand new website went live at the beginning of May. They came to us in need of a complete website and marketing refresh. As a result, our team conducted a thorough audit of their existing site and have spent time planning a comprehensive digital marketing strategy which meets their goals.
The new site, which is now faster, responsive and coded in HTTPS, has been developed to create a modern, informative home on the web for John O'Conner services, clients and potential customers.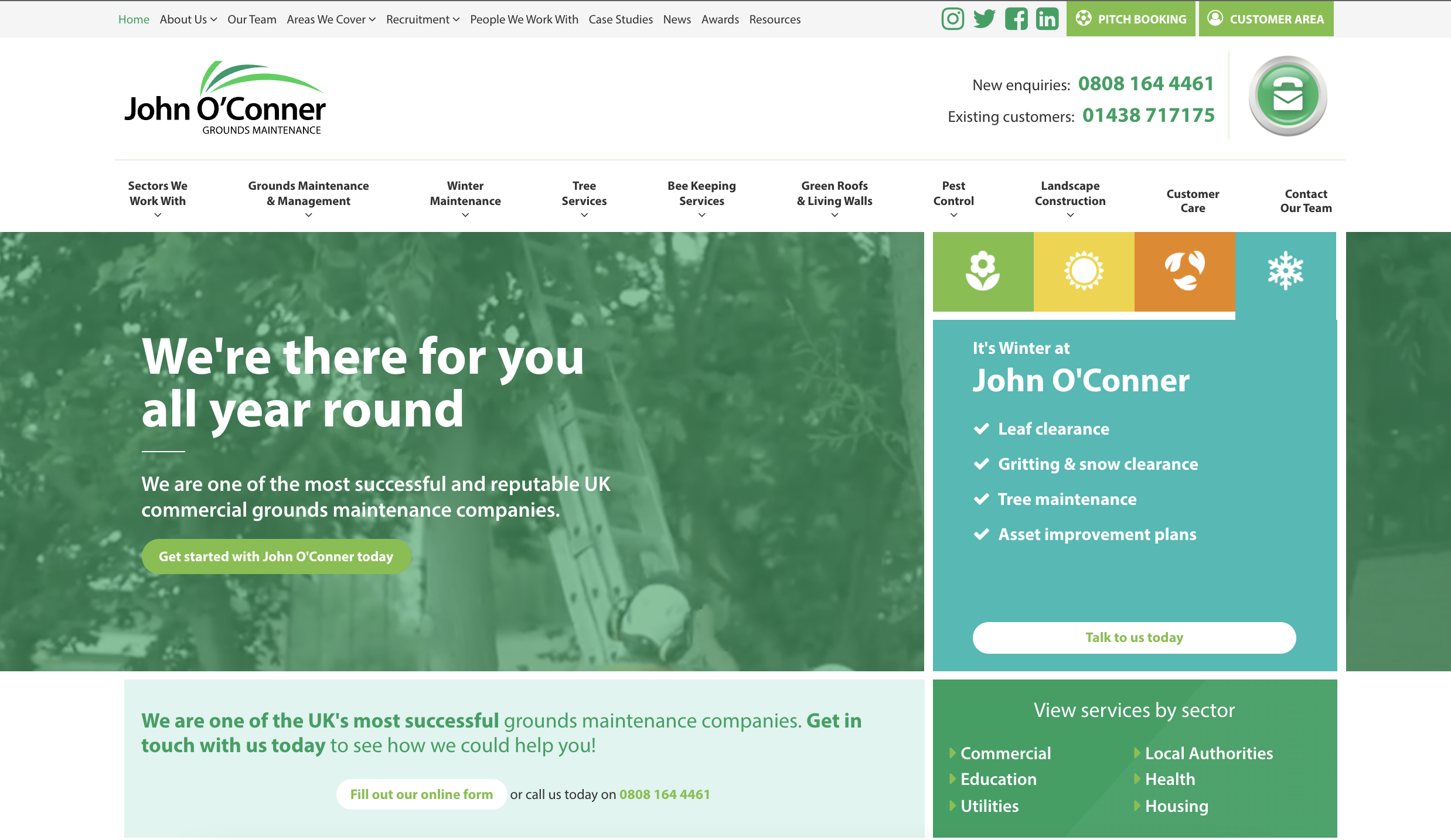 Matt O'Conner, John O'Conner's Managing Director and also the Vice Chairman of the BALI Board of Directors, said:
"I have been delighted to work with Adtrak on the design, build and launch of our new website. Adtrak worked closely with us at initial project stage to fully understand our sector, our business and the services we provide. They spent time engaging with us to fully understand the look and feel of our business and how best to portray ourselves online. Their management of the project has been professional and proactive throughout. Their concept, design and build has resulted in an exciting, slick but functional website we are proud of."
M&M Timber
The UK's leading manufacturer and distributor of timber products, M&M Timber came to us wanting a site which was easy to update and functioned well across all devices, including mobile phones and tablets.
By building a WordPress site and utilising a mobile-first approach, we have created a website which meets their goals. The website will also develop with the company, ensuring longevity and maximum value.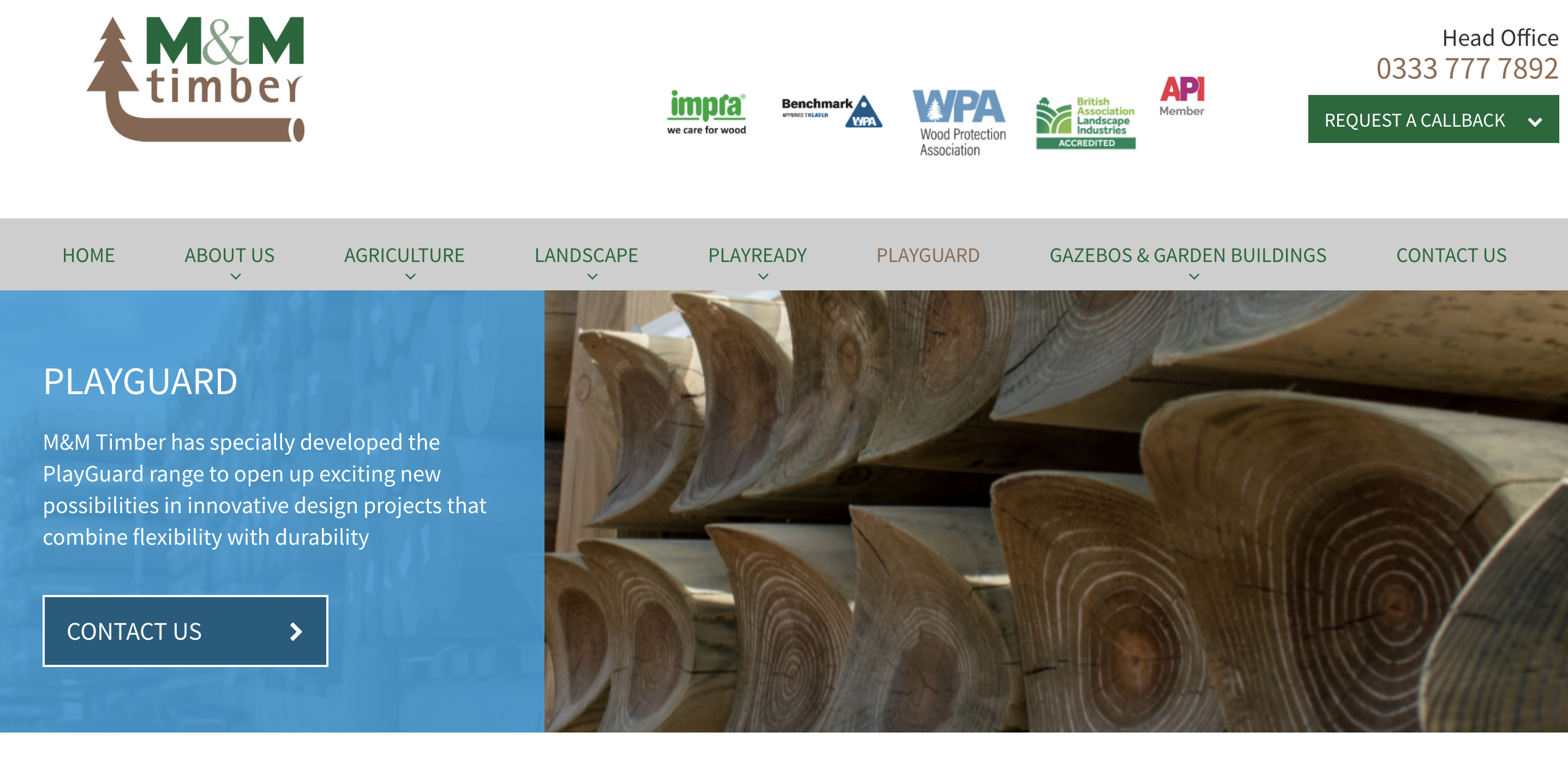 Fraser Hall, Sales Director at M&M Timber, said:
"To take our business forward and meet the changing needs of our customers, we needed a website that was easy to navigate using different devices and really showcased our manufacturing process and products. Adtrak has provided a website that delivers just that and, with full CMS access, we have the flexibility to update content to reflect the seasonality of our business. The website is well-designed, functional, eye-catching and easily navigable. We have been supported by the team at Adtrak who, throughout the development process, were always available and willing to offer advice and to put forward constructive suggestions and make changes as and when necessary."
Outdoor Options
Outdoor Options is a prestigious landscaping company that creates stunning private and show gardens. They wanted a complete redevelopment of their website, as well as ongoing SEO and article management.
Their brand new site, which went live earlier this year, both looks great and functions flawlessly. In addition, it is geared towards conversions and, as its accompanied by an effective SEO strategy, will help to generate sales enquiries for the business.
Brian Herbert, Managing Director at Outdoor Options, said:
"Website technology and the digital marketing industry is constantly evolving. In addition, standards have risen and many landscaping businesses are able to look impressive on screen. As a result, we thought it was time for an overhaul of the Outdoor Options website. We also wanted to make sure it was as visible as possible within the search results pages. Working with Adtrak, we are able to access the technical skills and systems that help produce refined internet searches and enquiries, keeping us linked with our preferred associates and ensuring maximum lead generation for our business."