Search engine optimisation (SEO) is the process of improving how well your website ranks in the results pages of search engines (for example, Google and Bing). SEO results, also known as organic rankings, are separate to pay per click (PPC) positions which they're often shown alongside of.
A solid SEO strategy can improve your brand awareness, get more visitors to your website and, ultimately, increase your sales and revenue.
The Adventure Ahead
Getting started with SEO can be a daunting task. The sheer number of factors that need to be considered can be overwhelming for beginners. To simplify the process, and add a bit of fun, this beginner's SEO strategy guide uses a video game analogy, complete with handy hints and tips for every step of the way!
So if SEO was a video game, how could you start playing? Read on and find out.
Who Are the Players?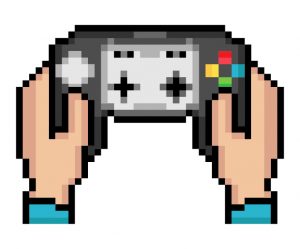 In a video game, the player guides a character or object through obstacles and scenarios in order to achieve specific goals (for example, earn a number of points, defeat a certain number of enemies or advance a story arc).
In the game of SEO, the player is the person in charge of a website's organic rankings – and the number of visitors brought to the website as a result of these. Depending on the organisation, that player could be a dedicated marketer, the business owner, the web designer or somebody else.
In some companies, there may not be anyone specifically assigned to look after the SEO. Not having someone in charge of SEO is essentially the equivalent of putting the gamepad on the floor and hoping for the best.
Tip – Don't leave your SEO down to chance – put somebody in charge of it, whether it's yourself, an internal member of staff or an external agency.
Hint – SEO can be extremely valuable to your business. Don't throw SEO in as an add-on to somebody's role if they're already busy enough – you'll be doing your company a disservice.
The Protagonist
In a video game, the protagonist, or hero, is the character or object being controlled by the player. The protagonist in this SEO game is your website. It's your website that needs to rise through the ranks and overcome its rivals, and it's your website that will build strength over time and benefit from the quests you undertake.
SEO is a MMOG
MMOG stands for Massively Multiplayer Online Game. MMOGs involve large numbers of people playing online together. The world of SEO is the same. Even though you may be SEOing your site alone, there are millions of other players doing it for their websites at the same time.
Think of SEO as a Massively Multiplayer Online Game with over a billion sites in said game.
Are Other Players Playing Against Me?
Most other players won't concern you. Instead, they will be SEOing for sites offering different products, services and information – and many will be targeting different languages and countries.
Some players, however, are your direct competitors. These players are targeting the same keywords as you and you're battling with them to take the highest spots on the search engine results pages (SERPs). This may seem daunting at first but don't worry; there are plenty of tutorial stages to get you going.
Hint – Use search engines to identify your competition. Many of your competitors will appear in search results for your industry keywords (for example, your type of business, the products you sell and the services you offer).
Tip – Including locations in your searches will help you to identify local competitors.
The Tutorial Stages
Most video games do you the courtesy of giving you tutorials to help you get to grips with how to play. These may be whole stages dedicated to learning the ropes or simple text tutorials accessible by the game menus. Dropping players into a game without any guidance or information on how the game works can leave players feeling lost and confused, and can even result in people rage quitting.
Search Engines Provide Free Tutorials
Thankfully, SEO has plenty of tutorials available (including this one!). You can get guidance directly from search engines themselves, with the likes of Google's and Bing's webmaster guidelines.
There are also many high quality sites dedicated to providing advice on SEO, as well as carrying out their own digital marketing tests to better inform their audience. Such sites include Moz, Backlinko, Search Engine Land and many others.
Hint – SEO is always changing. Never rest on your laurels. Make sure you're always revisiting your favourite SEO, content and digital marketing sites for the latest information and guidance.
Tip – Get notified on all the latest SEO news – follow social media channels, subscribe to RSS feeds, set up Google Alerts, subscribe to SEO podcasts and find other ways to stay notified that suit you.
Your Character's Stats

In video games, particularly RPGs, playable characters often have stats to represent their strengths and skills. These stats determine the likes of how much damage they can do, how much punishment they take and how quickly they can move. By improving these stats, your protagonist(s) has a greater chance against their adversaries.
Your SEO Stats
You may be pleased to know that we can find similar stats in the SEO world. Boosting your stats will undeniably help you to achieve the best results on the leaderboards that count – the search engine result pages (SERPs).
Let's take a look at some typical gaming stats and see how they apply to our game of SEO.
Health

In video games, if your hero runs out of health he or she usually dies, loses a life or is knocked unconscious. This results in the player being unable to continue playing the game until being resurrected or starting over.
Let's apply a similar principle to your website.
High Health
From an SEO perspective, a website with a high amount of health is one that functions well, offers a good user experience to its visitors and is easy for search engines to interpret.
Low Health
A website with low health is one that has serious issues with its user experience and causes problems for search engines.
For example, a website with low health may be difficult to use on mobile devices, very slow (see Speed below) or have a lot of broken links which result in users and search engines not being able to reach pages that they need to.
Tip – Check your site speed using a tool like PageSpeed Insights, and your mobile-friendliness using a tool like Google's Mobile Friendly Test. Follow the advice given to help improve your website health.
Keep an Eye on Your Health
You can keep an eye on your website's health using Google Search Console.
As a beginner, this is something you want to set up right away. Search Console will alert you to many factors that are affecting your website's health, including broken links, problems with your HTML and any other issues with accessing your site.
Tip – Using Google Search Console, navigate to Crawl – Crawl Errors to help identify broken links on your site. Use Fetch As Google to check that your site can be accessed by users and search engines.
KO
From an SEO perspective, we can consider a website as KO'd or dead if it can't be reached at all via search engines. This usually occurs as a result of issues with your web hosting or if a technical mistake has been made.
It goes without saying that if this is happening, you need to look into it immediately and do what's necessary to get it back into the SERPs. Google Search Console is very handy for identifying and fixing such issues.
Hint – If your website is inaccessible for a short amount of time (e.g. due to a temporary hosting issue) then your rankings are unlikely to be affected. If the time starts to drag from minutes and hours into days, however, you're likely to experience drops in search engine results.
Game Over
If your site drops off the search results completely because of Google penalties (see Moderators section below), this can result in a complete Game Over. At this point you must decide whether to start the game again on a new domain or carry out extensive recovery strategies.
Strength
In video games, a strong character is essential for defeating your enemies and rivals. Strength affects how much damage you can inflict on your foes to defeat them.
Strength in SEO terms, is more of a relative thing. Instead of sites "attacking" each other, they have relative strengths which make them more or less likely to rank compared to the other. If one site has greater strength, referred to as authority, it is more likely to rank for certain terms (all other things being equal).
There are many factors that determine a site's strength but one of the most powerful is the existence of relevant links from quality websites other than your own.
Hint – Consider getting links on high quality business directory websites and on websites of companies you work with (e.g. suppliers, distributors and associations).
Tip – You can see other sites that link to your site using useful tools such as Google Search Console, Moz Link Explorer and Ahrefs. You can even use these tools to see who links to your competitors and discover opportunities you've missed out on.
Speed

In video games, speed can affect how often a character can attack or how good they are at evading attacks. For a website, speed is how quickly it is able to load pages to show to its visitors. A slow website offers a frustrating user experience which can result in users going to another site instead.
From an SEO perspective, site speed is a ranking factor. This means it impacts your site's ability to rank well in search results. By improving your site speed, you not only improve its user experience, but you also put your site in a better light to the likes of Google.
Some ways to ensure your site runs quickly include investing in a good quality hosting service and optimising the file sizes of the images on your site (i.e. ensure they're large enough to retain quality but not unnecessarily large).
Getting the best speed possible from your website will require the specialist knowledge of an experienced web designer. If you're inexperienced, seeking a professional web design service could be your best option.
Hint – You can test your site speed with Google's PageSpeed Insights.
Tip – Use our Ultimate Checklist for Improving Website Page Speed to get your site running at a lightning pace.
Defence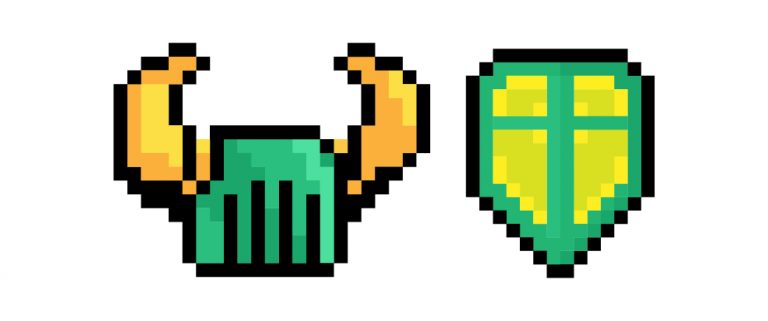 In video games it's always beneficial to have defensive characters. These behemoths can protect your team by absorbing huge amounts of damage or by strategically positioning themselves to counteract attackers.
Guess what? Websites need a solid defence too. Without one, your website is leaving itself open to all sorts of attacks, including hacking, spyware and negative SEO.
Thankfully there are plenty of ways to boost your website's defence, which an experienced web designer will be able to assist you with.
One way to boost defence is to encrypt your site with SSL (i.e. making your website an https site). This encrypts the transfer of data, making your site more secure. It also reassures users about the safety of their data and also now offers a benefit to your site's SEO.
Tip – SSL is particularly important if your site has login features for users/clients. If your site has these features, look into getting SSL set up as a matter of urgency.
Leveling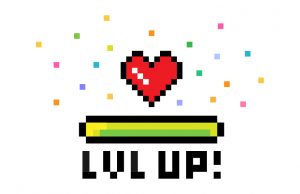 One of the most satisfying things about gaming is the sense of progression. Feelings of improvement and reward keep players coming back for more.
If you're looking for such progression with SEO, then you're in luck. In the previous section we covered your website's key stats. Carrying out quests that strengthen these stats is essentially levelling up your website.
A great way to track how your SEO is levelling up is to check how your website ranks for keywords that are important for your business. For example, if you own a coffee shop in Nottingham, you want to keep an eye on how your website ranks for keywords like 'cafe Nottingham', 'coffee shop Nottingham' and 'coffee Nottingham'.
If one week your website is ranking 10th on Google for 'coffee shop Nottingham' and the next week it's ranking 5th, you can see that your SEO has levelled up.
Tip – Rank tracking software can track your website's Google rankings so you don't have to search for all your keyword rankings manually. Some examples include Agency Analytics, Accuranker and Rank Ranger.
Another great way of tracking progress, or levelling up, is by looking at your organic traffic in Google Analytics. Increases in organic traffic over time shows that more and more of your website traffic is coming from organic search engine results.
Can I Get a Numerical Value for My SEO Level?
Some SEO tools even assign their own metrics for measuring the SEO strength of a website. The Link Explorer tool by Moz assigns websites with a Domain Authority (DA) value. Moz defines DA as:
"a search engine ranking score developed by Moz that predicts how well a website will rank on search engine result pages (SERPs). A Domain Authority score ranges from one to 100, with higher scores corresponding to a greater ability to rank."
Similarly, the tool Ahrefs offers a Domain Rating (DR) which measures the strength of a site based on its backlink profile.
Hint – while the likes of DA and DR can be useful for looking at progress and comparing your site to others, they are not the be all and end all. Consider the bigger picture as well as these specific rating metrics.
Quests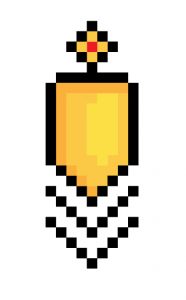 Like in video games, the world of SEO is littered with quests which can help your site climb to the top. After all, you can't expect your hero to level up and get stronger without carrying out tasks to gain experience can you?
SEO quests vary in time, difficulty and reward. The key to a successful adventure often comes down to prioritising the quests that will positively impact your site the most. While all quests are there for a purpose, some will have more of an impact and help your site level up more quickly than others.
Covering all quests is beyond the scope of this beginner's guide but I've included some examples below, as well as some handy resources to help set you off in the right direction.
Keyword Research Quests
Keyword research is an important task to carry out before you create websites, website pages and blog posts. It allows you to identify what people are searching for so you can optimise your content to meet the needs of the searcher.
If you're offering goods and services, you need to know what people are searching for when they're looking for the products you offer. If you're writing blog posts, it's beneficial to know what topics people are interested in and what questions they need answering.
Here are some examples of keyword research tasks.
Investigate keyword volumes
Tip – Use keyword tools, such as Google's Keyword Planner and Ahref's Keyword Explorer, to get an idea of how much certain phrases are getting searched.
Find out what questions people are asking
Tip – Try searching for your industry keywords on the likes of Google, YouTube, Quora and Answer The Public. You'll soon discover questions that people are looking for answers to (and you can then provide the answers).
Discover keywords that your competitors outrank you for
Tip – Search for your industry keywords and see who outranks you. Are these keywords you could target too?
On-Page SEO Quests
Whenever you add a page or blog post to your website, you want to ensure that it's optimised to rank for the main keywords its targeting. This may be a service keyword or a longtail keyword, such as a question.
Hint – a longtail keyword is a keyphrase that includes multiple words (usually 3+). An example of a keyword is 'frying pans' while an example of a longtail keyword is 'non-stick aluminium frying pans'.
Completing on-page SEO quests significantly increases the chance of your page ranking for appropriate keywords. These quests include the likes of:
Including the keyword in the page title
Including the keyword in page headings
Ensuring there is an adequate amount of copy on the page
Ensuring you've included media such as images or videos
Tip – If you built your site using WordPress, the Yoast SEO plugin lists quests you can undertake for each page. It even uses a traffic light system to let you know when you've completed a quest. There are also great guides, such as this one by Backlinko, that outline the most important on-page quests to complete.
Off-Site SEO Quests
Once you've optimised a page or post and put it live on the web, it's time to undertake your off-site SEO quests. These are quests that are carried out off-site (i.e. making no changes to the website itself) that can positively impact your website rankings.
Link building/earning
This is getting other sites to link back to your site and your content. You want these links to be from good quality websites and not created in a misleading or spammy manner. Some examples of how you can build links include adding your business to reputable business directories and review sites and getting linked to from industry contacts (for example, suppliers or partners).
Tip – Some good quality business directories include Yell, Free Index and Hotfrog.
If your content is of a very high quality you will also find that other websites will link to you naturally (i.e. without a submission or request from you). These types of links are referred to as editorial links.
Tip – There are some comprehensive resources, including this one and this one, that list the different off-site quests you can carry out (yes, SEO is a BIG game).
Hint – Be sure to pay attention to the most effective quests available to you, as well as making yourself aware of ones that don't have much of a positive impact anymore.
Grow your social presence
Social media marketing is a huge game in and of itself but having a strong social presence is known to have a positive effect on your site's SEO. This means that the SEO benefit is just another good reason to put serious consideration into your social strategy.
Hint – Establish what the best social media platforms for your business are and focus on them. You don't need to juggle all of the different platforms to get the best results.
Google My Business
Setting up a Google My Business (GMB) page can be particularly beneficial for your local rankings. It's simple to do and allows you to share business information, such as your physical address, website and contact details with the public.
Tip – Show your business in the best light possible by including high quality photos in your GMB listing.
Cheating & Cheaters
Cheating in games has pretty much always been a factor. In single-player games and gaming amongst friends, cheating isn't always an issue and can even add enjoyment to a game. It does, however, become a big problem in the likes of competitive online gaming because it gives cheaters an unfair advantage which ruins the experience for other players.
In the world of SEO, there is something called Black Hat SEO. Black Hat SEO is the use of strategies used solely to manipulate search engine rankings. These strategies go against search engine guidelines and offer a poor user experience. Examples of Black Hat SEO include keyword stuffing (overusing keywords that you want to rank for), blog comment spam, paying for poor quality links and cloaking (showing search engines different content to what users see).
The use of Black Hat SEO is essentially cheating as it can help your site to rank better in search results, despite the fact that your site is offering poor quality content and a poor user experience.
Thankfully, search engines hold no prisoners when it comes to Black Hat SEO.
Hint – The opposite of Black Hat SEO is White Hat SEO. White Hat SEO focuses on creating high quality content, delivering an excellent user experience and following search engine guidelines.
Tip – Future proof your website by doing White Hat SEO. Black Hat SEO may have worked in the past but it's getting punished more and more by search engines. Any results Black Hatters manage to get tend to be temporary.
Moderators
Thanks to the likes of cheating, hacking, spam and abuse, many online multiplayer games require moderators (also known as Gamemasters). In video games, particularly online multiplayer games, moderators are a force to be reckoned with. Continued abuse can get you kicked out of games on either a temporary or permanent basis.
Moderation in SEO is handled by algorithms that focus on certain areas of spam and search functionality. Your site is also vulnerable to facing manual actions from human reviewers. Here's a quick overview of some of the ways SEO is moderated:
Panda Algorithm – Element of the Google algorithm that focuses on demoting sites with poor quality content.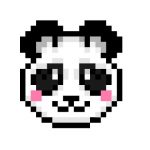 Penguin Algorithm – Element of the Google algorithm that focuses on demoting sites with poor quality backlinks.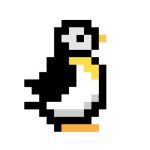 Pigeon Algorithm – Update to the Google algorithm focused on providing high quality local results.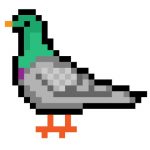 Hummingbird Algorithm – Update to the Google algorithm aiming to improve the relevance of results based on language and user intent.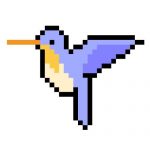 Manual Actions – Site manually penalised by a human reviewer for instances of breaking search engine guidelines (see Google's Webmaster Guidelines).
Hint – You can check out a list of Google's algorithm updates dating back to 2000 on this post from Moz.
Equipment & Tools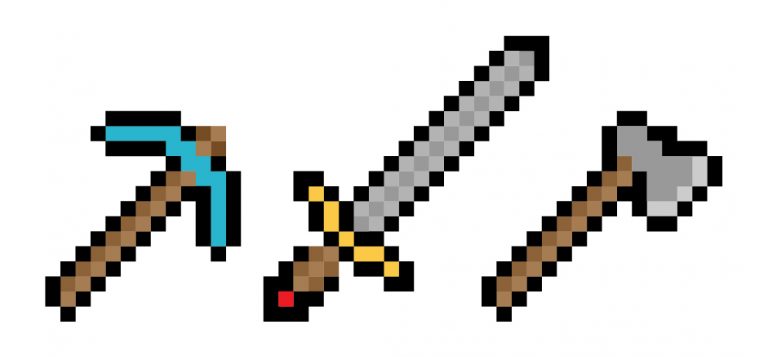 Now that you have an idea of the quests you must undertake on your journey, it's nearly time to get going. But first, you need to identify the tools necessary to do the job as best you can. After all, you wouldn't send your adventurer out into the world without a weapon and armour would you?
Just like in video games, you can get some of this equipment for free whereas some of it has to be paid for. Here are some examples of equipment you'll want to consider for your adventure.
This list is by no means exhaustive but it will certainly help you on your way.
Google Analytics (free)
Google Analytics is an essential tool for pretty much anybody with a website. It allows you to see how many people are visiting your website, how they're arriving there (through search engines, social media, PPC etc.), which pages they're viewing and much, much more.
Google Search Console (free)
As I mentioned earlier in the guide, Google Search Console is an essential tool for monitoring and protecting your website's health. Amongst many other things you can use it to see what keywords are bringing traffic to your site, what other websites are linking to you, and for encouraging Google bots to crawl your website.
One of the most useful things about Search Console is that it will report errors and issues regarding your site so you can identify and fix them as soon as possible.
Google Keyword Planner (free)
Google Keyword Planner is a useful tool for your keyword research quests. It allows you to get an idea of how often specific keywords are searched for and helps you to identify other potential keywords to target.
WordPress SEO (free)*
For anybody who has built a website or blog using WordPress, the Yoast SEO plugin is a great tool for assisting with your on-page SEO quests. This handy tool uses a traffic light system to let you know how well you've optimised pages and posts for the keywords you want to target. If there are any on-page elements of SEO you've forgotten to optimise, this plugin will tell you.
*Premium version also available
Screaming Frog (free)*
Amongst many other things, this handy tool lets you assess a wide range of elements on your site, including your page titles, meta descriptions and page URLs. It can also create reports to identify potential SEO issues, involving the likes of canonical errors and redirect chains.
*Premium version available
Ahrefs (£)
Ahrefs is a great tool offering a wide range of valuable features including a backlink checker, a Content Explorer for identifying popular pieces of content around the web and a Keyword Explorer to assist with keyword research (a very important set of quests).
Rank Trackers (e.g. Accuranker, Agency Analytics) (free/£)
These tools allow you to track the keywords you want your business to rank for. They will show you what position your website is currently ranking for for each keyword, as well as your rankings have changed over time.
Hint – YouTube is an invaluable resource for finding tutorials on some of the best digital marketing tools available. Plus it's free to use.
Tip – Find out about more of the best equipment in the SEO world with these articles from Backlinko, SEO Expert Brad and Hobo UK.
Press Start & Let's Play
So there we have it, we've finally reached the end of this beginner's SEO strategy guide.
I hope you now have a firm idea of what SEO is, how it can benefit your business and the quests you must undertake to strengthen your website so it can compete in the competitive online world.
If you find yourself struggling, don't forget to partake in the ever-expanding tutorial missions you can find online and don't be afraid to ask other players – you can find plenty of them on social media!
If the world of SEO is too big an adventure for you to undertake alone, or if you would like to take your strategies to the next level, get in touch with us here at Adtrak and we will be happy to help.