Whether you're running your own business or you're an in-house marketer, if you're managing an agency relationship you will want to ensure maximum benefit. Your digital marketing agency will need to completely understand your business, its industry and its objectives. Then together, you will be able to work to deliver consistent and profitable results.
At Adtrak, we understand exactly how a business can make the most of their digital marketing agency. So read our top tips below to find out how to maximise yours and build a mutually beneficial, long-term partnership.
Be clear about your goals
This tip is essential to forming a functional and successful relationship with your marketing agency. Your agency can only deliver the results you require if they understand your goals. We advise keeping your agency up-to-date with your business plan, ensuring they know your business objectives and the direction you're looking to drive the company in. By opening up to your agency, they will be able to help formulate a solution.
Similarly, feedback is crucial. If your goals change, let your agency know. If you dislike something they've done, inform them. Once your agency is aware of your business plan and any criticisms you may have about their work so far, they will be able to focus on achieving your specific ambitions.
Remember, your agency is part of your team
Your agency is there to help you achieve your creative vision – so make sure you utilise their help. Ask for their advice. Get their opinion. Don't box them off as 'digital marketers' and not make use of all the other ways they can help your business thrive.
For example, if you're considering launching a new product or service, you could ask your agency to perform research on the digital market, such as checking that there is a demand for that service in a particular local area. Your digital agency could also research the competition, giving you an idea of what you'll be up against.
Communication is key
Make an effort to create a positive relationship with your agency and encourage open, transparent communication . You should be in touch regularly, both in frequent day-to-day conversation (such as via email and over the phone) and during scheduled face-to-face or video conference catch-ups.
Regular communication will not only help to build your relationship, but it will also keep your agency in the loop with new ideas, new objectives and the general goings-on of your business. It will also help you to clearly outline your expectations and give your agency the opportunity to provide regular performance reports. This will make formulating a digital marketing strategy much more effective.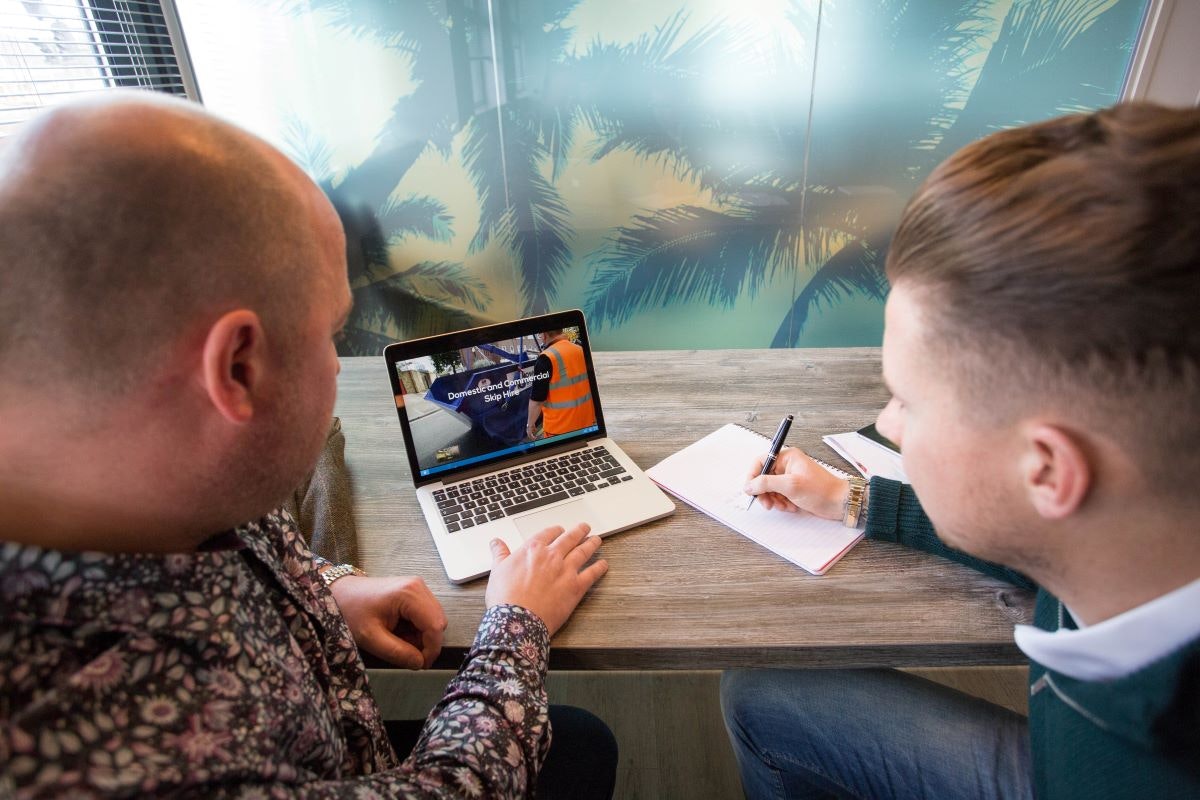 Ask questions
As we mentioned above, keeping in contact is vital and this is particularly true if you have any questions. Don't be afraid to ask for more information or further clarity; if you don't ask, you'll never know and this could hinder your progress.
In addition, it's a good idea to ask your agency for their advice and expert opinion, rather than simply telling them what to do. For example, asking for their opinion on a design change, rather than just instructing them to change it, will be much more beneficial to your relationship and is likely to generate better results for your business.
Whether you don't quite understand something, want more information on a strategy, or have questions about your marketing performance, don't shy away from asking! Your marketing agency is there to help you, so should be more than happy to answer any queries you may have.
Keep collaborating
The closer you are to your agency, the better. You are both working towards the same goals, and with this in mind, it will be much more effective to promote a close-knit, collaborative way of working. Share ideas, discuss performance, create joined-up strategies. In essence, the stronger the relationship the more prosperous the partnership will be. After all, two heads are better than one.
We're proud of the relationships we build with our clients and our personal approach ensures long-term partnerships built on success. We work closely with each and every one of our clients to thoroughly understand their business and its needs and objectives, ensuring a digital marketing solution built to perform. Get in touch today to find out how we can help your business grow online.