We're delighted to announce that we have relaunched our strategic alliance with the British Association of Landscaping Industries (BALI). Our collaboration with the landscaping association aims to make use of our technical expertise in order to help BALI members succeed online.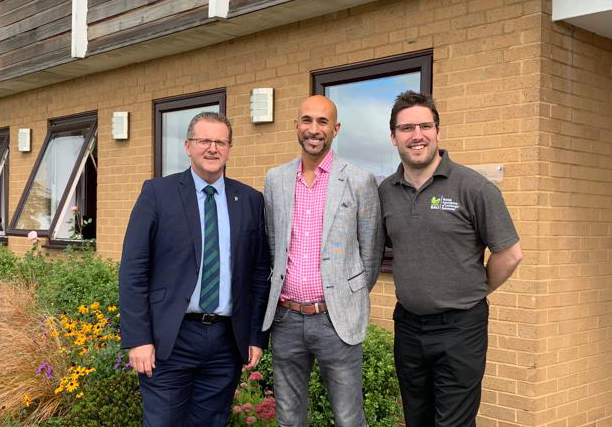 As part of revisiting our relationship with BALI, we will be providing BALI members with exclusive access to digital support packages. We have developed a range of web design options suitable for a variety of needs and budgets and they all designed specifically for landscaping professionals.
We have vast experience working with BALI and businesses from the landscaping sector. After first announcing a partnership with BALI back in October 2016, we have delivered over 20 new websites for BALI members, alongside high-performing SEO and PPC campaigns. We have also produced several video campaigns and completed two advertising campaigns for BALI themselves.
Chris Robinson, the Managing Director here at Adtrak, said: "I'm delighted that we're once again working in association with BALI and I'm really excited for the effect these new web design packages can have. Each product has been developed with specific knowledge of the landscaping industry and is designed to cater to the end users' needs. This means the websites are incredibly user-friendly which, in turn, will ensure they deliver lead generation and excellent results for the landscaping businesses. We've had a successful three years working with BALI so far and I'm looking forward to the repositioned partnership benefiting all parties, particularly the BALI members themselves."
Wayne Grills, BALI's Chief Executive, said: "Adtrak have supported BALI members for three years and have now built a solid portfolio of work within the landscaping industry, including launching new websites for some of our BALI Board Directors. BALI members have directly benefited from their excellent customer care and digital expertise. We look forward to building on the foundations of what we have already achieved to-date and I am pleased to welcome them into BALI as Registered Affiliate members and to see them returning to this year's BALI National Landscape Awards as a category sponsor."
As part of the relaunch of our relationship with BALI, we will be working closely with them to deliver a number of exciting events for BALI members! Firstly, we will be returning to our usual spot at FutureScape, the hugely popular landscaping exhibition which takes place at Sandown Park Racecourse on Tuesday 19th November. Whilst at the exhibition, we will be offering one-to-one digital marketing appointments for BALI members, where they will be able to meet one of our digital experts to discuss their requirements and gain valuable tips and advice.
We are also very excited to be returning to the BALI National Landscape Awards in December. We will be a category sponsor for the fourth year running and, this year, will present the 'Community and Schools Development' award as well as sponsoring the event's twitter wall.