Following the hugely successful launch of the new Nottingham Rugby website, Adtrak were selected to be the team's principal sponsors for Sunday's match against the London Welsh.
The Match
A group from the office headed down for the 3pm kick off at The Bay, excited to show our support and celebrate the launch of the new site.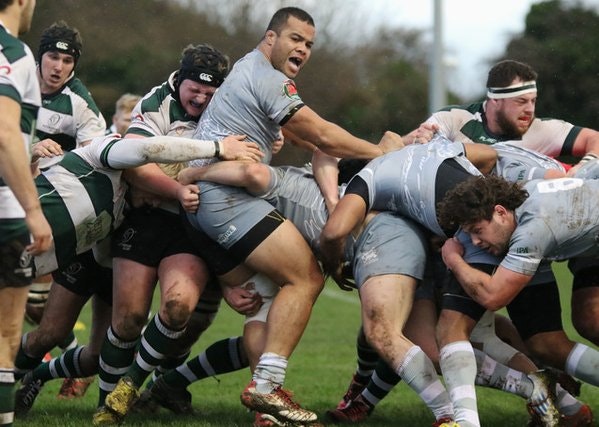 The Exiles started the game strong, keeping the Green and Whites busy in their own half and gaining a 10-nil head start after just 18 minutes on the pitch. Just before half time, Raynor got the chance to claw back some points, but his penalty kick from 40 metres fell wide of the mark.
Despite the torrential rain storms, the Green and Whites made a positive start in the second half. Both teams were battling the elements, but Nottingham managed to hold off the Welsh for a further 20 minutes until Barkley converted a second try. Just 8 minutes later, Jones scored for the second time, and Barkley again converted, cementing the Welsh's win.
The disappointing and very soggy defeat squashed any hope of the Green and Whites qualifying for the next round of the British and Irish Cup. But even as the rain hammered down on the pitch, the looming likelihood of defeat didn't dampen the atmosphere inside the marquee.
Huge thanks!
Huge thanks to Nottingham Rugby for their hospitality yesterday. We're looking forward to continuing our partnership and support well into the new year – and we'll be back for a go at the crossbar challenge when the weather allows!